Hair Extensions
Frequently Asked Questions
Can I cancel my order?
Please bear in mind that our order-fulfillment and shipping systems are designed to get orders on their way quickly and efficiently. Therefore,we CANNOT change, make price adjustments, or cancel an order once it has been submitted.
Shipping of In-stock Items
Processing of most in-stock items take approximately TWO business days unless otherwise noted on the product page. In-stock items ship the next business day following processing. We do NOT process and ship orders in the same day.
Returns for Hair for Licensed Pros and Wholesale Bulk Items
We strongly recommend that all licensed professionals purchase a sample of the item they desire to test if the item is the right color and/or texture prior to making a purchase for Hair for Licensed Pros or a Wholesale order because ALL Hair for Licensed Pros and Wholesale hair extensions and pieces are FINAL SALE.

Out-of-stock Items
Most (not all) out-of-stock items ship FOUR business days after the order has been made unless otherwise stated. For example, if an order for an out-of-stock or backorder item is placed on Monday, then the order will ship on Friday.
Customs, VAT, International Shipments
Weftbar does not accept liability for Taxes, VAT, Duty or any other import tax to your country. Taxes, VAT, Duty or any other import tax to your country is between your country's Customs Department and you, the customer. We do our best to conform with any and all country import requirements.
Shipping Costs
Shipping costs are not limited to postage. Shipping costs partially include order processing, packaging, labeling, stock coordination and personnel.

For more shipping information, please read our Shipping FAQs.
Return & Exchange Policies
You can initiate an exchange or return within five (5) days (not 5 business days) from the date that your order is delivered as long as it has NOT been worn or removed from its sealed package. The return/exchange period begins on the day your order is delivered and includes weekdays, Saturday, Sunday, and holidays. Example: If your order is delivered on Friday, then you have from that Friday until the following Tuesday to initiate a return or exchange via our Contact Us page. There is a 15% re-stocking fee for all returns. For more details please visit our Return Policies pages.
Hair Color Disclaimer
Due to the many variations in monitors and browsers, the color of products may appear different on different monitors. Computer monitors are not all calibrated equally and color reproduction on the Internet is not precise.

Since it is not possible to guarantee our online colors will look the same on all computers, we do not guarantee that what you see accurately portrays the color of the actual product. We have made every effort to display as accurately as possible the colors and images of the products we carry and that appear on the website, but cannot guarantee that what you see is an exact representation.

If it is important that the color be exact, it is highly recommended that you request a sample from us, before placing an order. We will ship you one, if samples for the color are available.

In most cases, the samples online will work for most people if it's virgin hair, but blonde colors would be best to either order a sample or have a professional stylist tone, dye or bleach the extensions/hair pieces. The samples may also vary slightly from the actual product, therefore we cannot be responsible for these differences.

Note: Products that have the same color name does not mean they are the same exact color. Also, don't mistake the color name to be what you may think that color should be. Example, Warm Blonde #24 and Warm Blonde #27 are not the same color because the color numbers are different. Also just because a color may have the name Warm Blonde does not mean it will necessarily look like what most people would consider being a Warm Blonde color. Furthermore, different brands may use the same color name for different color names.

Please do not order using color names as your guide. Instead, please order samples of all products you wish to consider purchasing, to avoid any confusion and color mistakes.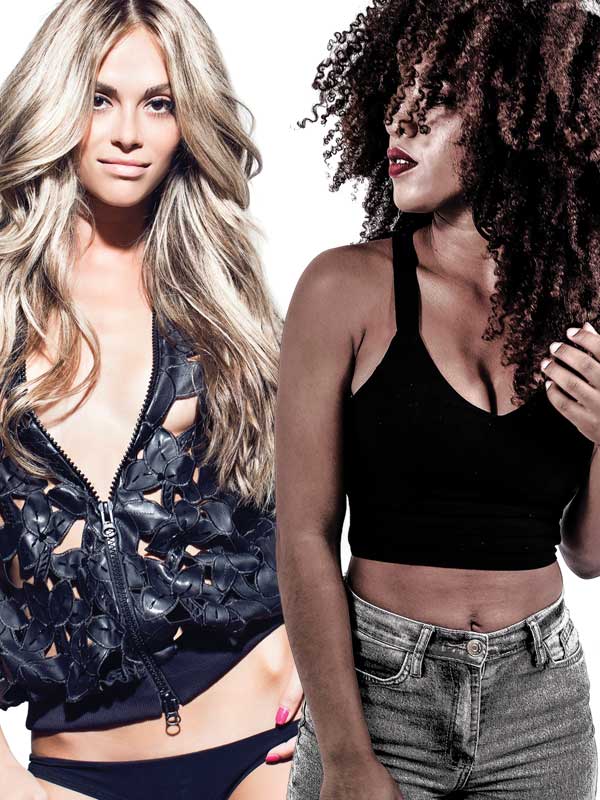 SHOP OUR INSTAGRAM
@weftbar